News English (3)
Sunday, 05 June 2016 15:03
Written by Super User
Anecdotal evidence suggests rising pattern of Muslims becoming Christians, with some churches conducting mass baptisms.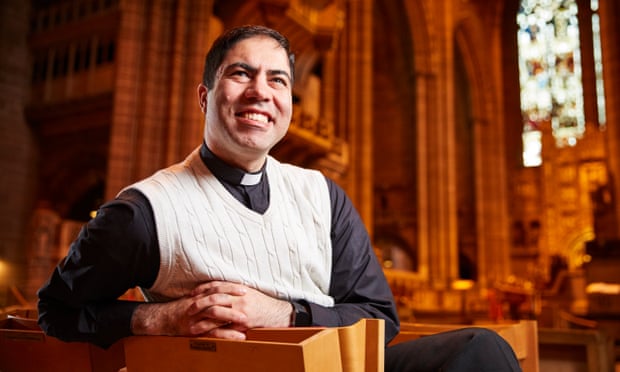 A growing number of Muslim refugees in Europe are converting to Christianity, according to churches, which have conducted mass baptisms in some places.
Reliable data on conversions is not available but anecdotal evidence suggests a pattern of rising church attendance by Muslims who have fled conflict, repression and economic hardship in countries across the Middle East and central Asia.
Complex factors behind the trend include heartfelt faith in a new religion, gratitude to Christian groups offering support during perilous and frightening journeys, and an expectation that conversion may aid asylum applications.
At Trinity church in the Berlin suburb of Steglitz, the congregation has grown from 150 two years ago to almost 700, swollen by Muslim converts, according to Pastor Gottfried Martens. Earlier this year, churches in Berlin and Hamburg reportedly held mass conversions for asylum seekers at municipal swimming pools.
Read the whole article on The Guardian.


Source: The Guardian
Photo: Christopher Thomond for the Guardian
Monday, 16 May 2016 07:13
Written by Super User
His name was Muhammad when he arrived in Germany last year to seek asylum, but after converting from Islam to Christianity the 23-year-old Iranian now calls himself Benjamin.
Standing in front of the Trinity Lutheran Church in Steglitz, a leafy Berlin suburb, the young man, who declined to give his surname, said he would face persecution if he were forced to return to Iran.
"I converted because Christ­ianity means freedom and peace," he said in shaky German.
Monday, 09 May 2016 20:29
Written by Super User
German refugee centers need to offer more protection to non-Muslims, Christian organization Open Doors Germany said on Monday, while presenting a new report in Berlin.
The organization's head, Markus Rode, spoke of a rising climate of "fear and panic" among the newcomers.
The group, which supports prosecuted Christians worldwide, interviewed 231 Christian migrants residing in Germany, most of them from Iraq, Afghanistan and Syria.
According to survey, an overwhelming majority (88 percent) said they have been targeted by other migrants because of their religion. Additionally, almost one-half of survey participants accused guards of discriminating against religious minorities or harassing them.
In Germany's refugee housing, both the migrants and the security personal are mostly Muslim.
Out of 231 Christian migrants, 42 percent have reported insults, 37 percent said they suffered a physical injury, and 32 percent allegedly received death threats.
The reports is only "the tip of the iceberg," said Open Doors' chief Rode.
Read the full article.